---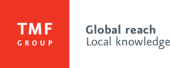 We are looking for a Payroll Specialist in Craiova ! Do you want to boost your career in an international company, working with major companies as clients ?
Short company description
TMF is a global independent provider of Accounting, Payroll and Management Outsourcing services.

With more than 120 offices in over 80 countries TMF focuses on developing long-term relationships with all its partners, by providing tailored, high quality information needed for decision support and business planning.

Our flexible workforce (accountants, lawyers) has a very broad professional expertise, a pro-active attitude and a pervasive commitment to service excellence.
Economics graduate - it's a plus
Excellent computer knowledge (especially EXCEL)
DP Payroll knowledge is a plus
More than 3 years' experience in Romanian HR & Payroll area
Fluent both spoken and written English. Clear and concise communication
Organized and pro-active attitude.
Preparation / Review of payroll and related documents;
Preparation / Review of HR and related documents, such as: labor
agreements, additional acts, employment certificates, etc.
Preparation and/or review of the monthly payroll and related salary
documents for a given portfolio of clients;
Responsible for ensuring the completeness and accuracy of the payroll
documents;
Responsible for the accurate entry / review of payroll data in the payroll
software.
Interested candidates are requested to apply using the link below:
http://careers.tmf-group.com/cw/en/job/513745/payroll-specialist-bucharest-craiova-office