---
HOW TO GET TO CRAIOVA

Travel by plane
The easiest way of reaching Romania from most European countries is by plane. There are flights from all over the world to Bucharest, the capital of Romania. To reach Craiova you can take an intercity train.
The international airports in Romania are: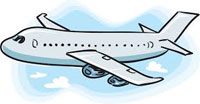 The "Henri Coandă" International Airport is the biggest and most important airport in Romania, so if your flight lands in Otopeni, it is advisable to take an airport bus or train to Bucharest (the trip can last from 30 minutes up to 1 hour, depending on the means of transportation chosen), then take an intercity train from Bucharest "Gara de Nord" station to Craiova. For further details and reservations, please visit www.cfrcalatori.ro.
The other possibility is to fly to the International Airport of Craiova, which provides direct flights to many cities across Europe. For further details please visit www.aeroportcraiova.ro or www.carpatair.com.
Travel by train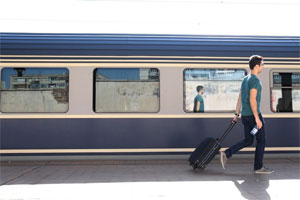 Craiova is a major railway centre, connected to all the other major Romanian cities. The city is located on the main railway crossing Romania from East to West and linking Timisoara to Bucharest. You can easily reach Craiova by train from Paris, Munich, Budapest, Thessaloniki, etc. The railway station is located in the northern
area of the city, from where you can take a bus or a taxi to the University. Students enjoy reduced train fares if they are in possession of a valid student ID card (issued by the faculty that accepts the Erasmus mobility, after concluding all of the enrolment formalities).
Travel by car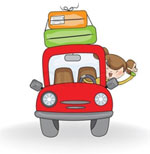 Craiova is situated at the junction of the E70, E79 and E574 European routes. The customs offices are located in Bechet, Calafat, Giurgiu and Turnu Magurele at the Bulgarian border, in Drobeta Turnu-Severin and Jimbolia at the Serbian border, and in Nadlac, Bors and Cenad at the Hungarian border. Foreigners driving a car to Romania are required to hold a valid international driving licence. Car registration and insurance papers are also compulsory. Driving is on the right-hand side and seat belts are compulsory. The speed limit within residential areas is 50 km/h, 90 km/h on national routes, 130 km/h on motorways.