---
Payroll Specialist (full-time)- Craiova office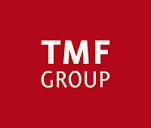 About TMF:
TMF Group is a leading global provider of high-value business services to clients operating and investing globally. We focus on providing specialized and business-critical financial and administrative services that enable our clients to operate their corporate structures, finance vehicles and investment funds in different geographical locations.
Our core services can help companies of all sizes with HR and payroll, accounting and tax, corporate secretarial, international corporate structuring, fund administration and structured finance – whether a company wants to globalize, or whether they need support to streamline existing operations.
With operations in more than 80 countries, TMF Group is the global expert that understands local needs. Global reach, local knowledge: helping to do business seamlessly across borders.
Key Responsibilities:
Preparation / Review of payroll and related documents;

Preparation / Review of HR and related documents, such as: labor agreements, additional acts, employment certificates, etc.;

Preparation and/or review of the monthly payroll and related salary documents for a given portfolio of clients;

Responsible for ensuring the completeness and accuracy of the payroll documents;

Responsible for the accurate entry / review of payroll data in the payroll software;

Responsible for ensuring that the deadline for payroll statements and payroll returns are met;

Prepares and/or reviews of correspondence with clients;

Liaising with state authorities;

Keeps up to date with changes in local payroll related legislation and informs team and manager on the changes.
Key Requirements:
Romanian language – mandatory;

Economics graduate - it's a plus;

Excellent computer knowledge (especially EXCEL);

DP Payroll knowledge is a plus;

2- 3 years' experience in Romanian in Payroll and HR area, preferably with volumes (more than 200 employees);

Fluent both spoken and written English;

Organized and pro-active attitude.
Interested candidates should submit their CV-s to This email address is being protected from spambots. You need JavaScript enabled to view it..
Working at TMF Group offers:
· Learning opportunities: you will work with highly experienced colleagues who are ready to share their knowledge, and will receive the opportunity to work on diverse and complex client requests. You will also be able to apply for and be supported for training.
· Value-driven work environment: you can expect integrity and respect from all your colleagues and your leadership team.
· Teamwork: an environment where we learn from our mistakes and work together to improve our processes continuously. A no-blame culture where teamwork is important, valued and lived daily.
· Ambition: we are a growing company in which we constantly look for the next opportunity and where all ideas are welcome.
Advertised: 05 Feb 2020 E. Europe Standard Time
Applications close: 31 Mar 2020 E. Europe Daylight Time